About Inspiraction Coaching

KENDRA STRUDWICK
Founder, Head Trainer, Executive Coach
With over 10 years of experience in helping individuals and organisations to improve overall thinking and performance, Kendra's insight into brain functioning, communication and learning & development is extensive.  She holds the qualification of Professional Certified Coach with The International Coaching Federation, has a Post Graduate Certificate in Neuro-leadership, a Masters in NLP and Hypnosis and a Certificate IV in Workplace Training and Assessment.   Kendra's presenting style is 'edutainer' mixed with scientist; practical, engaging and insightful.
Kendra's background in Nursing and Clinical Education gives her a solid foundation to facilitate on wellbeing and personal resilience topics while her passion for neuroscience keeps her up to date with the latest scientific research into mindfulness, emotional regulation, neuro-leadership and the applications of these domains in a workplace context.  Kendra has over 3000 hours of executive coaching experience and is an experienced Facilitator and Corporate Trainer.  She was recently accepted into the Decisionship Coach Accreditation Program at the Branson Centre of Entrepreneurship in South Africa – one of only twenty coaches world wide.
Kendra founded Inspiraction Coaching & Training in 2002 with a vision to marry the science with the art in professional development. She believes that people have far greater potential than they access or realise and is committed to assisting others to tap their wisdom, ignite their passion and share their unique voice.  All of Inspiraction's training programs include the option of a free follow up coaching or mentoring session to ensure application of new skills.  In the past five years Kendra has partnered with leaders at all levels within organisations such as Pepsico, Toll & Unilever to develop high performing and collaborative team cultures, increase staff engagement, improve the quality of conversations and ignite creative thinking.  When in a room with Kendra, expect to be energised, championed and challenged.  Her core values are authenticity, contribution and adventure.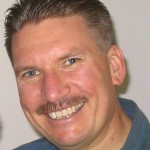 PAUL MCQUAID
Research & Development Manager
Paul is a wealth of business knowledge and the 'eagle eye' behind the scenes.  Paul ensures Inspiraction Coaching & Training is up to date with the latest in scientific research, assists with program design and is responsible for the collation, management and distribution of our resources.  Paul is also a trained NLG coach currently completing the ICF credentialing process.